Due to the current stay at home order and lock down which extends well into February, as well as the anticipated ongoing challenges of COVID-19, we will not be running our exclusive maple experience "The Sweetest Smell on Earth" in 2021. We hope to be able to run this award winning experience again in 2022.
Maple Dining and Experience
Journey to our corner of the diverse Carolinian forest for this award winning, exclusive, hands on, interactive event on our 6th generation farm. This is not your average trip to the sugar bush!
Engage all your senses as you collect and boil sap in a hollowed log. Discover the inner workings of trees in early spring. Collect, boil, bottle and take home a bottle of your very own pure maple syrup. Enjoy a mouth watering maple inspired meal prepared by a local chef accompanied by local musical entertainment.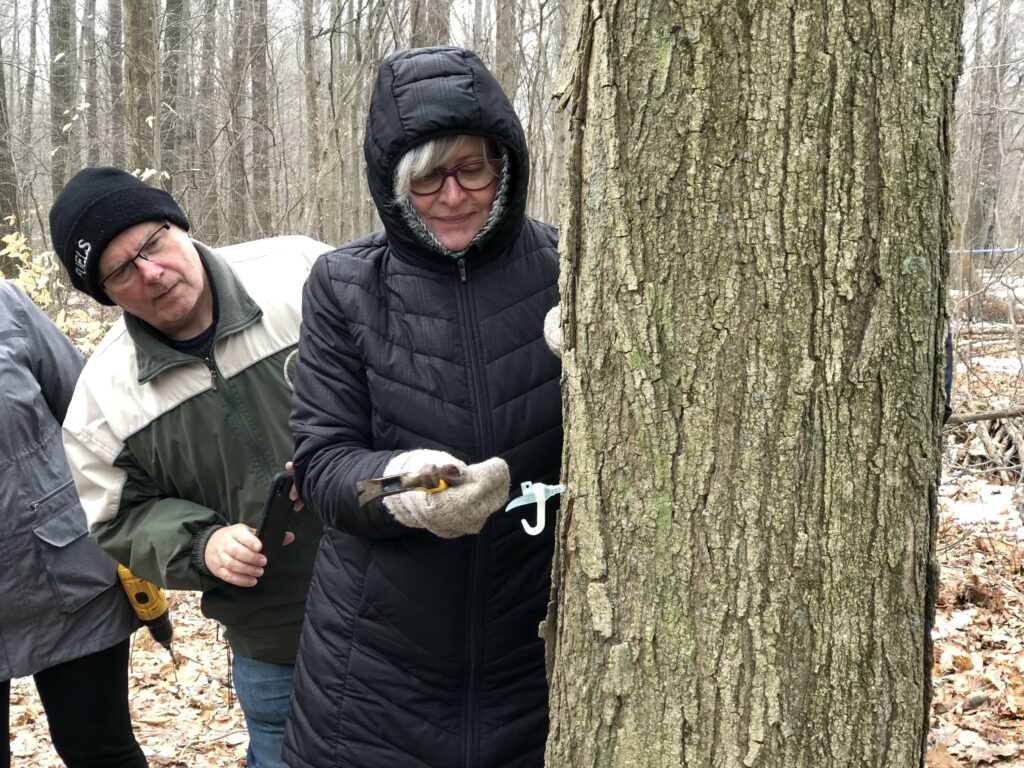 Dress for the weather! We will be outdoors for a significant portion of the experience, rain, snow or shine! Part of our time will be spent walking on somewhat uneven ground in the bush. For your comfort and safety please choose appropriate footwear.
Spots must be reserved and paid for ahead of time. Sign up for one of our scheduled events or book a private event with a group.
We need a minimum of 10 people to run this event and can accommodate a maximum of 20 people.
Our 2020 Sweetest Smell on Earth Experience dates are (Price shown is per person. HST will be added at checkout):
Saturday February 22
Saturday April 4th
Make it a weekend away! We are now offering a package with accommodation at "My Lighthouse Cottages". 2 tickets to "The Sweetest Smell on Earth" and 1 night's accommodation $300.00 Buy Now
Customer Comments:
We really enjoyed our experience and cannot wait to come back next year. The food and live music….just such a great experience for people of any age. And everyone there was so knowledgeable, which made it even better. Overall a very interesting and fun time.
It was fabulous!! You all did a wonderful job. Such a great interactive experience.
My sister and I thoroughly enjoyed our experience…